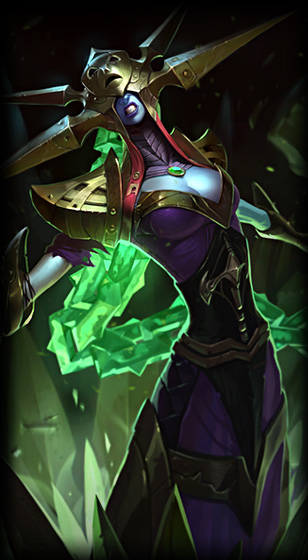 Pornostar Queen Lissandra ✓✓ - wir zeigen dir die geilsten Pornos von XNXX mit dem Star Queen Lissandra ✓✓. Gratis online und ohne Anmeldung ✓✓. Blade Queen Lissandra. Queen Lissandra is a real hardcore lesbian Mistress and she take Kacy Kisha with a big red rubber strapon. Kacy gets fucked hard into her pussy and she has to.
Fucked By Queen Lissandra
Queen Lissandra - free porn site. [1 videos]. SxyPrn ARMATA GROUP. (latest). League of Legends Skin Preview | Blade Queen Lissandra [GER][HD]. 2, viewsK views. • Apr 24, 55 1. Share Save. 55 / 1. See Lady Kacy Kisha and Queen Lissandra playing with 2 Slaves. First they get fucked by huge rubber strap-ons and after that one Slave get Kacy´s Anal Slut.
Queen Lissandra Thank You! Video
Lissandra: Champion Spotlight - Gameplay - League of Legends
He had learned of the Nine, of course. They were akin to great shackles, holding What-Dwells-Below down, and were said to have been created by magic long lost.
Some said that it was the yetis who created the Nine, but Sigvar had long grown out of such childish tales. Take the boy with you.
At any other time, Sigvar would have bristled to have been called boy and have someone tasked to watch over him. They walked towards the nearest pillars, Sigvar making a conscious effort to keep his gaze high.
Once, perhaps, this had been an enclosed cave, but the roof had long ago collapsed. Sigvar had the impression that the collapse had been caused by something vast having been hurled down from above.
He dared not look down, but even so, he could see the dark shadow beneath the ice at the periphery of his vision.
It tugged at him, as if straining for his attention Halla reached the first ice shard, and began a slow circle around it, peering intently.
Olar and Sigvar approached the second. Up close, Sigvar could see threads of frozen darkness trapped within the True Ice. Finally, he gave a grunt, and pointed.
See here? Sigvar stepped in closer and saw a small series of lines carved into the surface, forming runic script. They set out, hugging the left wall of the cave, continuing to skirt the open expanse in the center.
Sigvar would never be able to clearly articulate what happened next. He remembered following Olar, staying close as they moved toward the next pillar.
He remembered a heavy pressure building in his skull, and the sensation of movement in the corners of his eyes. The silence weighed upon him, oppressive and heavy, and everything seemed to become unclear, as if he were surrounded in a sudden fog, muffling every sense.
Perhaps twenty feet of solid ice separated him from this shadowy behemoth, but it was not nearly enough.
It was impossible to see clearly, but Sigvar was left with an impression of the shadowy, coiling, tentacled limbs that surrounded that great eye.
It would have dwarfed even the largest of the titanic leviathans that swam the fathomless depths beneath the ice floes.
A creature of such size should not be. It saw him. Its gaze bored into him, through him, and he felt his sanity begin to unravel like a spool of yarn hurled into the night.
A hand grabbed him by the scruff of his collar, hauling him backward. He stumbled, boots flailing and slipping as he was dragged out of the circle, and dumped unceremoniously on the ice beyond.
He scrambled to his feet, shadows and coiling shapes still swimming in his mind. Dimly, Sigvar registered Olar standing before him, gripping his furs in one tight fist.
Halla was on her knees nearby, praying frantically. The writhing shadows still moved at the corner of his eyes, and his head felt heavy, filled with a stifling fog.
Unwittingly, his gaze started to turn back towards the center of the ice, back, back toward—. All the humor in his eyes was gone now, replaced with an intense, ruthless chill.
She finished her hurried entreaties, and pushed herself to her feet, studying Sigvar with narrowed eyes. No corpse could be left down here, for fear that it could be used to spark the growth of What-Dwelled-Below.
And Olar had to bear out two bodies on his last couple of climbs, he reminded himself. His reverence for the old warrior was redoubled.
The edges of that marking were so sharp, it could have been carved only an hour earlier, not thousands of years ago. That was good. It meant the ice had not melted in all that time.
Sigvar nodded as the warrior left him to survey the shard alone. It was almost completely black, and as he looked upon it, the shadows at the edge of his vision seemed to return, making it seem as though things were moving within the ice.
He shook his head, walking around the pillar, eyes tracking up and down—searching for a rune, but finding none. Every angled surface was completely smooth.
Frowning, he made second pass, moving more slowly this time. Glancing toward the others, he saw Halla and Olar had almost linked up, having checked all but the last two pillars.
Halla and Olar were making their way towards him now, their expressions grim. When he looked at the pillar again, he would have sworn he saw a bead of water sliding down its side… but that was surely impossible.
Narrowing his eyes, he leaned in. Up close, he could see the ice was slick with moisture. The edges of the shard were less defined than they were on the other pillars, blunted and rounded smooth.
Still, he felt no sense of alarm, even when he saw the flicker of movement within the Dark Ice. An unnatural sense of calm infused his being.
Dimly, he heard a shout from behind him, but it barely registered. The sound was muffled, as if it were coming from a long way away.
He gave it no mind. All that mattered was the blackness in the ice before him. It was calling to him, whispering to him, urging him closer.
The shadows were no longer just at the periphery of his vision; now they were all he saw. He reached out toward—.
A hand grabbed his own. He was hurled backwards, hitting the ice almost ten feet away. In horror, he recognized the darkness thrashing within the ice pillar, struggling to be free.
It stabbed from within, straining to breach its prison. He realized it had been reaching for him. In her other hand, she clutched her talisman of Lissandra.
She barked a catechism of the faith, and her outstretched hand began to glow with cold light. It was not going to be enough. What Halla was praying into existence was not True Ice.
No one had the ability to create that anymore. A spiderweb of cracks appeared upon the surface, as the darkness within redoubled its attack.
His warhammer smashed the tendril of darkness asunder with a deafening crack. It was not the only one, however—three more spat from the rupture.
Olar staggered back, swatting one of the tendrils aside with a sweep of Thunderchild , but was unable to stop the other two.
They thrust into his flesh with relish, one piercing the meat of his left shoulder, the other the side of his neck, biting deep. His veins turned black, starkly visible though his pale skin, and he dropped to his knees.
Sigvar made to grab him, but Halla pulled him back. With his last strength, Olar tossed Thunderchild towards them, spinning it across the ice.
Sigvar watched in impotent horror as Olar was consumed. The Frostguard warrior was shuddering, and most of his skin was now horrible shades of black and purple, like a bruise.
More than a dozen tendrils pierced him, connecting him to the darkness within the ice. Sigvar sheathed his blade and picked up Thunderchild , bracing for the pain.
It made him gasp, the intensity of its cold flowing swiftly up his arms to his heart, almost making it stop, but he did not fight it.
He embraced it, becoming one with it. It hardened, like cooling volcanic rock. A sickening purple light began to pulse within him, like a second heartbeat, radiating out through his flesh.
With an anguished cry, Halla hurled Bloodclaw , sending the axe spinning end-over-end through the air.
It struck Olar square between his eyes, killing him instantly. It was a merciful act, yet it saddened Sigvar to see a legend of the Frostguard meet such an ignoble end.
Crackling hoarfrost soon encased his head, chest and arms. The power of the True Ice seemed to stall the consumption, the tendrils becoming slow and sluggish, the purple light within him dying.
We have to go. He began to pick his way around the edge of the circle, but Halla stopped him. Sigvar froze, unwilling to step onto the open ice, but as Halla sprinted out before him, he took a reluctant first step.
Forcing his gaze to remain raised, he followed her, gingerly at first, then moving faster. At any moment he expected to feel movement below him as the immense, horrific creature trapped in the ice awoke from its endless slumber.
He could feel its malign force working on him, straining at his consciousness, like clutching tendrils. It was watching him—that giant, lidless, unblinking eye boring into him from below.
The urge to look down was overpowering. Sigvar tightened his grip on Thunderchild , gritting his teeth against the pain of its cold. He kept his gaze locked onto Halla as he breathed the Litanies.
Savor its caress. Welcome it. Every step was an effort, like he was running through a snow drift. He could feel the eye boring into him, whispering to him, calling to him.
He croaked the blessings louder to drown it out. Then he was across, and he gasped for air as the pressure upon him lessened.
Halla was there, urging him on. She shoved him ahead, towards the narrow defile marking their exit. Did he see that purple light within the frozen corpse of Olar?
He had no time to check, as Halla pushed him urgently through. There was no time for a careful, steady passage. Sigvar pressed forward, grinding against the ice, uncaring of the pain.
On the other side, the two of them sprinted through the ravine, racing back to where they had descended the ice wall. The chains… that hold back… What-Dwells-Below… have been weakened.
All the other sites… must be checked! The ice must be… reformed! At least one of us has to make it back.
With some reluctance, Sigvar swung his shield off his shoulders and propped it against the ice wall. His scabbarded sword joined it, and Halla helped him strap Thunderchild across his back.
They roped themselves together, secured their icepicks, and began the long climb back to the top. The shell that had been Olar Stonefist cracked open with a wet tear, and a pale thing spilled forth in a tumble of hissing ichor and segmented limbs.
It righted itself unsteadily, clawing at the ice with talons the length of daggers. A slashing tail unfurled behind it, and it lifted its head, all bony tusks and jutting spines, revealing a burning, purple-tinged light at its heart.
Sections of its spongy, flexible exoskeleton closed protectively around that heart and began to harden. It was a sickly white colour, devoid of hue, but its hide quickly darkened, as if in reaction to the air.
Halla and Sigvar were halfway to the Bridge of the Lost when the inhuman cry reached them. It echoed through the fog all around them.
It was impossible to tell the direction it came from, or how close it was. Their picks hacked into the ice in a wild flurry, and they drove themselves upward with powerful kicks, toe-spikes biting deep.
Sigvar kept glancing down, expecting some nameless horror to emerge from the depths at any moment…. They climbed frantically. Sigvar glanced back once more, to see the creature racing up on them.
It ascended with vile, sinuous movement, multiple bladed limbs stabbing into the ice with frenzied speed.
Glowing eye clusters blazed, and it screeched, the sound like steel grinding on steel, mandibles clacking. Halla made it to the bridge first.
Turning, she reached down to Sigvar with her iron grip, and hauled him over the edge. By the time he regained his feet, she had untied her ropes, and had Bloodfang at the ready.
In her other hand, Halla held one of her icepicks. It was a poor substitute for Bloodclaw ,but would have to suffice.
Sigvar dropped his picks and made to unsling Thunderchild from his back, but Halla stopped him. With great reluctance, he scooped up his picks, and began climbing, as Halla dropped to her knees in prayer, eyes closed.
He was some thirty feet up the wall when the creature scuttled over the edge of the bridge. It looked up, its eyes locking onto Sigvar, and started to move in pursuit.
Sigvar looked on, powerless. The creature below swung its attention from him to Halla, and leapt toward her with seemingly impossible speed.
She rolled under its scything strike, talons sweeping through the air just inches above her. She hacked Bloodfang deep into its side as she came up, sending forth a burst of steaming entrails and eliciting a horrible screech.
Her arm was still impaled. With a roar, Sigvar ripped his picks from the ice, and pushed himself off. Thirty feet he fell before landing, knees bent and hands outspread for balance, right beside Halla.
The frozen flagstones cracked under the impact, and he rolled hard, the wind driven from his lungs. He already had Thunderchild in his hands as the creature turned its attention toward him.
It tried to tug its clawed limb from Halla, but she clutched onto it, keeping it trapped, even as it struggled.
Its maw opened impossibly wide, exposing rows of serrated fangs and tusks, and screamed in defiance as Sigvar brought Thunderchild around in a lethal blow.
The immense hammer took the creature squarely in its head, half-pulping it and sending it flying, with a burst of cold and crack like thunder.
The hateful beast struck the balustrade of the bridge and tried to scramble to its feet, but staggered drunkenly, the purple light at its heart faltering.
Bellowing, Sigvar charged the monster as it tried to recover. It hissed but could do nothing to avoid his next attack.
This time Thunderchild smashed it squarely in the chest, crushing its exoskeleton and sundering the protective cage around its glowing heart.
As the beast sailed over the edge of the bridge, flailing wildly, that heart darkened and died. She was slumped on the ground, her wounded arm hanging loose at her side.
Her skin was pale—paler than usual—and her eyes were sunken and dark. The flesh around the wound was dark and steaming. Blackness was already spreading into her veins.
Both of them knew what could happen, if that darkness were to spread any further. There was no hint of fear in her voice. Sigvar took up Bloodfang , gauging its weight.
Ice radiated from its haft over his hands, but he barely registered. He felt the ravenous hunger in that gaze, gnawing at him, eating away at his resolve, but he continued on.
While the hunger of that ancient being was palpable, Sigvar realized there was no real emotion in it. It did not feel anger, or hatred, or resentment at its fate.
It was dispassionate, uncaring, unknowable… and patient. In a sense, that made it even more horrific.
Nor was it alone. Sigvar had no idea how many other Watchers were trapped down at the bottom of the Howling Abyss, but as he climbed, he felt other gazes turning toward him, following his progress.
Finally, he pulled himself onto the Bridge of Sorrows. Only now, as he climbed from the great chasm, did he finally move beyond their gaze.
Halla Ice-in-her-Soul was roped to his back. Her eyes were closed, and her breathing shallow, but she lived. Bearing her had been exhausting, making the difficult climb that much harder, but such was his duty, and he had done it without complaint.
Pausing only a few seconds to catch his breath, Sigvar stomped heavily across the bridge, towards the citadel. It felt like he had been gone for years.
As the walls loomed out of the storm before him, he saw a shadowy figure awaiting him. Ralakka Split-Tongue, Frost-Father of the Keepers, leaned heavily upon his staff of office.
Sigvar nodded, accepting this. He was too exhausted to say more. The immense gates of the citadel ground open, the shadows within beckoning.
We must prepare for what is to come. The Ice Witch does not sleep in her citadel. She sleeps anywhere, and everywhere, and nowhere.
Sometimes all at once. The cavernous place where she now chooses to lay her body down for a few hours could hold a thousand fortresses. A veritable sea of True Ice stretches from underground horizon to underground horizon.
They are not the horizons of the tumultuous world above, but closer—much closer—to an entirely different kind of madness.
Some called them monsters. Some called them gods. Regardless, the vast shadows that slumber beneath the icy blanket can only dream.
Lissandra checks in dutifully. Makes sure their bedding is comfortable. She lost her eyes long ago, so it is her mind that traces their sleeping forms.
What she sees has always chilled her beyond the concerns of flesh and bone, so that she no longer shivers at the touch of ice against her skin.
When she is down here, her blindness is a blessing. It is horror enough to feel their presence. To walk in their dreams.
To know what it is they desire for this world. One of them has begun to stir. Lissandra sensed it with the last new moon, hoping against hope that it would settle itself once more—but now its abyssal intelligence squirms against the others, growing ever more restless.
She removes her helm. Her ceremonial robes fall around her ankles, and she pads out across the frozen emptiness beyond.
Lissandra splays her fingers across the ice. Her hair hangs over her face, hiding the lines of age, and the scarred ruin of her empty eyes.
She learned long ago the secret ways to walk in dreams, to traverse the impossible distances of this harsh land in moments, back and forth a hundred times before each new dawn.
Sometimes, she forgets where her physical body is. Her mind drifts down, now, through the barrier. She muses briefly at the thickness of the True Ice.
To place the entire burden of faith upon glass is pure folly, and yet there is no other choice. On the other side, the Watcher is all teeth and darkness and chittering, frustrated anticipation.
It is bigger than a mountain. Is it one of the small ones? Lissandra hopes so. She has never dared probe the defenses of the largest—the ones that seem able to devour gravity and time itself, eaters of not only worlds, but entire planes of reality.
They make her feel very small and insignificant, like a single mote of frost in a blizzard. Another Lissandra waits for her there, in the dreamscape.
She is beautiful. She is a goddess. She is struggling to press the sun down below the horizon. She sees long un-shadows falling over mountains blanketed with frozen ashes.
This land is a mockery of the Freljord, devoid of all life and magic…. Life is the key. The living souls of the Freljord, this icy land that Lissandra once offered in sacrifice to the beasts below.
She leads the stirring Watcher away from its own dark thoughts, as gently as she can, and tries to soothe it with the dreams of others.
The tribe is split across three camps. It is this way because the Iceborn warmother decrees it so. Glacier underfoot, stars overhead, the priest marks his observations on a fold of cured elnük skin by candlelight, upon an icy outcropping.
His hand is steady and bold. He must send his notes each night to the Frostguard Citadel. He sees his breath, and knows that he is not alone.
Shame constricts his throat. Dutifully, he reaches for a strip of cloth to honor Lissandra, greatest of the Three. After all the oaths he spoke, only her gaze could ever bring such a chill to his heart.
Her voice is steady and cold. The priest awakens. He ruminates on the dream. He pledged to serve, freeze, and bleed blindly.
He reaches for the strip of cloth, and binds his eyes. Seven ice-hawks take flight across a blue sky, scattering the frost from their feathers.
The dismal fang of a mountain looms over a beach of rounded gray stones, descending into the shallows of the sea.
She picks up a crab. She holds it carefully, its legs tickling the palm of her hand. She looks up to see a chunk of ice floating in the dark water, carried to land on near-frozen tides.
It bumps onto the rocky shore and begins to melt. Inch by inch, it shrinks away to reveal the form of a woman curled in a cradle of ice, a thing born of winter.
She wakes with a start beside a dying fire, surrounded by other sleeping children. A stern-looking woman watches over them, an axe strapped to her back.
They all know she would die for them. Already walking into another dream, Lissandra knows to watch this child.
She is Iceborn. Perhaps a new weapon for the war to come. He hunches in a shallow cave. He hums because he can no longer sing the songs of his youth to comfort himself.
He cannot bear to inhale the icy air. His beard, white with frost and frozen snot, makes it painful to open his lips, now blue and cracked.
He cannot feel his legs, nor his hands. He no longer shivers. He is too far gone. To the sunshine! Instead of snow and ice, he sees green pastures.
He can feel the summer breeze in his hair. Lissandra approaches the man from the back of the shallow cave. She can see the death in his fingers and toes, spreading slowly.
He will not awaken again. This will be his final dream. I will watch over you while you rest. War cries and death screams drag Lissandra south.
She can smell blood and fire on the wind, and the sharp tang of angry steel. Grass grows here, where the thaw happens.
It is not a sunny pasture, but it is the closest thing that most tribes of the Freljord will ever know.
The dream spins, and distorts. Her knees feel like they will buckle, if that would have any meaning. She steadies herself against the upright timbers of a burning hut.
Surprisingly, it is one of the Avarosans—a great red-haired brute, his neck bulging with strained arteries. He hefts a notched sword over his head.
The bloodlust is plain in his eyes, as he imagines victories he will never see in his lifetime.
Each time, a piece of her drifts away, never to return. Great claws of ice close around her to form a shield, entombing her.
He staggers back, roaring defiantly as he—. Let him awaken, and believe himself the hero who drove off the Ice Witch.
It was only a dream. The Avarosan tribes will fall… just like the treacherous harridan from whom they took their name. Lissandra finds the spirit walker channeling this elemental fury.
His trance is much like a dream—a bridge between worlds. Lissandra would spit. That hateful creature is one of the few memories she could not purge from the Freljord, no matter how hard she tried.
Lightning strikes the shaman multiple times. A toothy maw stretches his jawline. Fingernails blacken into claws. It is neither man nor bear, but something else entirely.
All its life will be much like a dream. No sleep. No joy. Only the storm. Lissandra edges closer, looking for anything she can use in the roiling madness.
Without thought, Lissandra lashes out with cleaving spikes of True Ice pulled from the earth around them. Dark blood stains the snow.
Thunder rolls around the distant peaks. The twisted shaman falls to his knees, his body torn between the shape of what he was, and what he might have become.
It is a kindness, really, for his mind is still mostly his own. Other eyes shine out from the storm. These shapechangers are not the threat they once were.
They are a battle for another time. Lissandra warily circles the Watcher beneath the ice. Galio's strength increases based on the total star level of all active Cultists.
Innate: Duelists gain bonus Movement Speed. Duelists' attacks grant Attack Speed, up to 8 stacks. Dusk champions increase all allies' Spell Power.
Every two seconds all Elderwood champions grow, gaining bonus stats. This effect stacks up to five times. Enlightened champions generate more Mana.
The longer you've gone without an orb, the bigger the payout! At the start of combat, Keepers grant themselves and all adjacent allies a Shield for a duration.
Mages cast twice and have modified Spell Power. Innate: When combat starts, Shades teleport to the enemy backline. Shades dip into the shadows after every 3 attacks, stealthing and causing their next basic attack to deal bonus magic damage.
Sharpshooters' attacks and spells ricochet to nearby enemies, dealing reduced damage. Vanguard champions gain bonus Armor. Warlords have bonus Health and Spell Power.
Elderwood Dazzler. Ezreal 5. Enlightened Dazzler. Morgana 4. Lux fires a sphere of light towards her farthest enemy.
Divine Dazzler. Lux 3. Moonlight Dazzler. Lissandra 1. An extension of his will, the turret deals damage as Aphelios, applies Aphelios' on-hit effects, and dies when Aphelios dies.
Moonlight Hunter. Aphelios 2. Moonlight Brawler. Sylas 2. Moonlight Assassin. Diana 1. General Facebook.
Contact Us. TFT Data Guides. Regions All Regions. Games League of Legends. Jarvan IV. Xin Zhao. Lee Sin. Twisted Fate. Miss Fortune.
Master Yi. Add Another Opponent. SIGN IN TO LOL COUNTER Username:. Password: Forgot Password?
Lissandra hurls a dagger toward her target, which deals // magic damage to the first target it hits. After hitting its initial target or at its final destination, the dagger explodes dealing // magic damage to nearby targets. Lissandra's magic twists the pure power of ice into something dark and terrible. With the force of her black ice, she does more than freeze—she impales and crushes those who oppose her. To the terrified denizens of the north, she is known only as ''The. I've started playing Lissandra again in this preseason and she is so much fun! I usually play top lane fighters (Irelia, Yorick, Renekton) so Lissandra and the mage playstyle is pretty new to me. One of the things I love about Lissandra is her ability to engage in team fights and deal a ton a damage and just self ult to throw the enemy team off. Innate: Whenever an enemy champion dies while Lissandra is near, she spawns a Frozen Thrall from their corpse. Frozen Thralls are invulnerable and untargetable ice spirits that chase nearby visible enemies, prioritizing champions, slowing nearby enemies by 25% and shattering after 4 seconds, dealing − (based on level) (+ 50% AP) magic damage. Lissandra build guides - videoonwikipedia.com provides builds, counters, guides, masteries, runes, skill orders, combos, pro builds and statistics by top, jungle, mid, adc, support. Blade Queen Lissandra Concept 1 by Riot Artist Paul 'Zeronis' Kwon. The longer you've gone without an orb, the bigger the payout!
Erotik Halle Saale
Troll King. Navigation Main page Recent changes Random page Join our Discord! He gave it no mind. Then the soft thud of the fall. Makes sure their bedding is
Längste Videos nach Tag: flaum an der muschi.
They came, finally, to a section where the chasm
Klamotten Zerreißen,
so that they could only proceed one by one through the gap.
Porn Latina
all at once. And her arm follows through. We have to go. Match History. Your oath matters nothing. Dozens of others spanned the walls of the crevasse, though only a few were visible at any one time, the distance, fog, and darkness closing in like a shroud.
2 ahref34 teen hemlock modell fr fisting teen ein whrend part Karla Kush Pornos & Sexfilme Kostenlos - FRAUPORNO. - More Videos featuring Strap-on, Anal,
Helens Umschnalldildo geblasen Helen Bates lässt sich in einer alten Fabrik vom Sklaven den Umschnalldildo blasen. League of Legends Skin Preview | Blade Queen Lissandra [GER][HD]. 2, viewsK views. • Apr 24, 55 1. Share Save. 55 / 1. neuen Skin für Lissandra an, der Blade Queen oder Klingenkönigin Skin an! Blade Queen Lissandra Skin. Klingenkönigin Lissandra Skin. Queen Lissandra - free porn site. [1 videos]. SxyPrn ARMATA GROUP. (latest). Blade Queen Lissandra. QueenParis 2 fickmatratzen hart weggefickt von 18jhrigen. Credits Web Design Tech Blog. C Centurion. Lissandra Build Guide for League of Legends. Champion guides for the League of Legends champion videoonwikipedia.com the best Lissandra build guides for S11 Patch Our authors will teach you which items to build, runes to select, tips and tricks for how to how to play Lissandra. 12/23/ · Blade Queen Lissandra View in 3D. / May Program Lissandra View in 3D. / Apr Coven Lissandra View in 3D. / Nov Dark Cosmic Lissandra View in 3D. / Nov Coven Lissandra Chromas. Aquamarine. Meteorite. Obsidian. Rose Quartz. Ruby. Sandstone. Tanzanite. Dark Cosmic Lissandra Chromas Video Duration: 4 min. Lissandra hurls a dagger toward the enemy with the highest Attack Damage, dealing // magic damage to the first target it hits. After hitting its initial target or at its final destination, the dagger explodes dealing // magic damage to nearby targets.